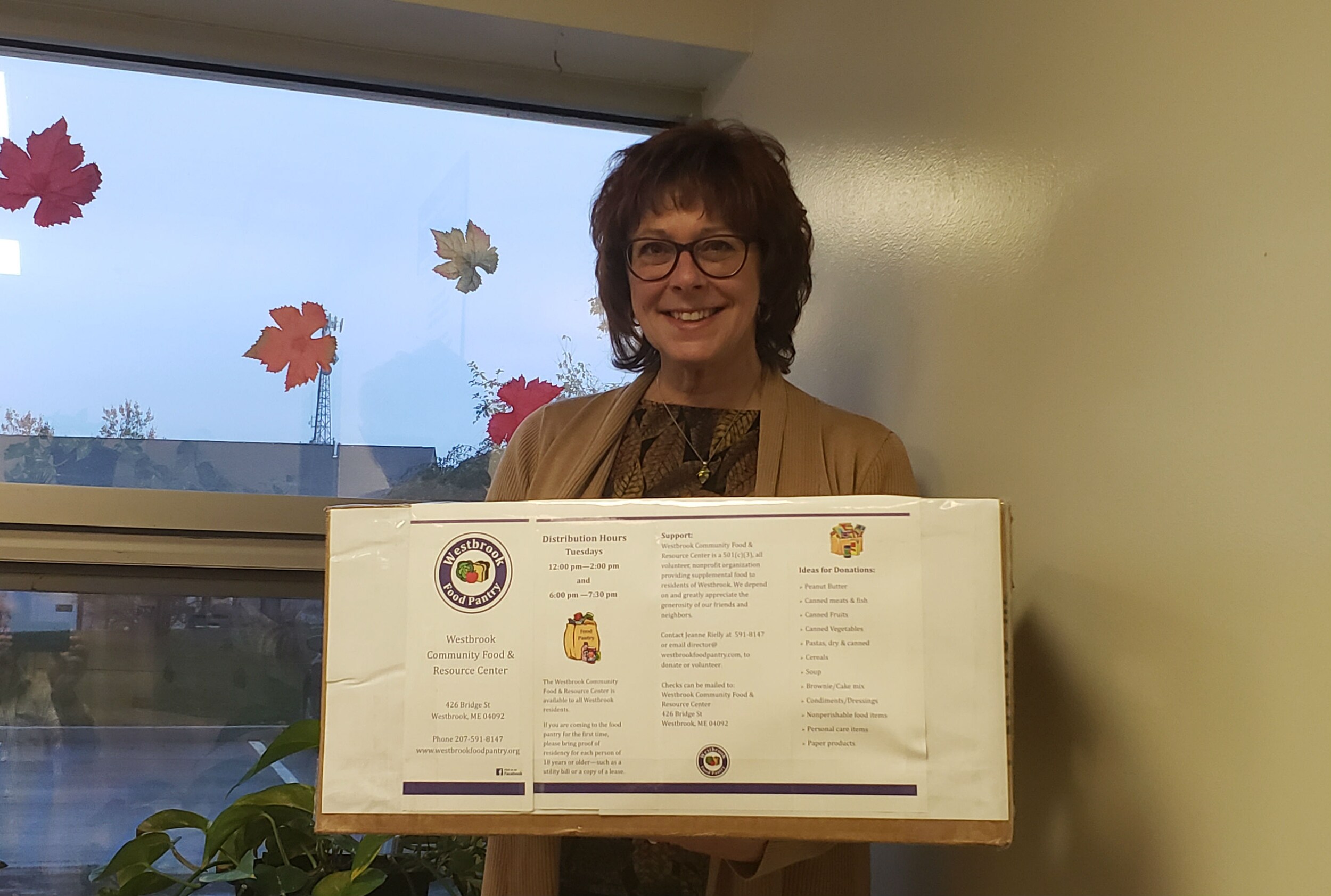 Helping Others Is An Important Part Of Being In a Community
By now you have felt the temperature drop and possibly shivered as we endure an above average rainfall. As you check the oil or propane tank level your thoughts might turn toward the approaching holidays and spending time with family and loved ones. Yet as the weather turns colder and the first snowfall looms, we are reminded that not everyone in our community is as fortunate as we would wish. Sometimes folks simply need a bit of help and being a member of the Westbrook community, we are happy to do so.
Being part of a community means that you care about the people and landscape around you and, when possible, you roll up your sleeves and get involved, which is exactly what we are doing. This month Lee Auto Malls in Westbrook are excited to announce that one again we are partnering with the Westbrook Community Food and Resource Center.
Starting on Wednesday November 7th and lasting through Friday November 30th we are supporting the Westbrook Community Food and Resource Center Food Drive. We will be setting up food collection boxes in our Collison Center, Service Center, and Showroom for drop offs of canned and boxed food stuffs. We are excited to assist and support the work of this wonderful organization.
The photo above is of Deb Holbrook who has worked with The Food Pantry to form this partnership. We are very grateful to her for all of her hardwork on our behalf.
The Resource center has graciously provided a list of the top items they would like to collect.
While any items will be accepted, the following are ones that they are suggesting:
• Peanut butter
• Tuna
• Beef Stew (Canned)
• Chili (Canned)
• Pasta
• Mac And Cheese
• Soups (Canned)
• Beans (Canned or Dry)
• Dried Fruits an/or Nuts
• Bread Mixes
• Muffin Mixes
• Pancake mixes
The following non-food items are also appreciated:
• Personal Care Products
• Paper Products (Paper towels, toilet paper, tissues)
• Laundry and Cleaning Products
Westbrook Community Food and Resource Center is a all-volunteer non-profit organization that provides free supplemental food to needy residents of Westbrook each and every month. Theirs is a difficult job they do willingly and with great care and passion. Please check them out and consider assisting them throughout the year. More information on their ongoing efforts can be found here.
So as you plan your visit into our showroom to explore our many new and used vehicles, or if you are coming in for a scheduled service visit, or even if you just want to help out, please bring in a few items of food to drop off in our collection boxes. We would really appreciate any help you can provide. 'Tis the season.