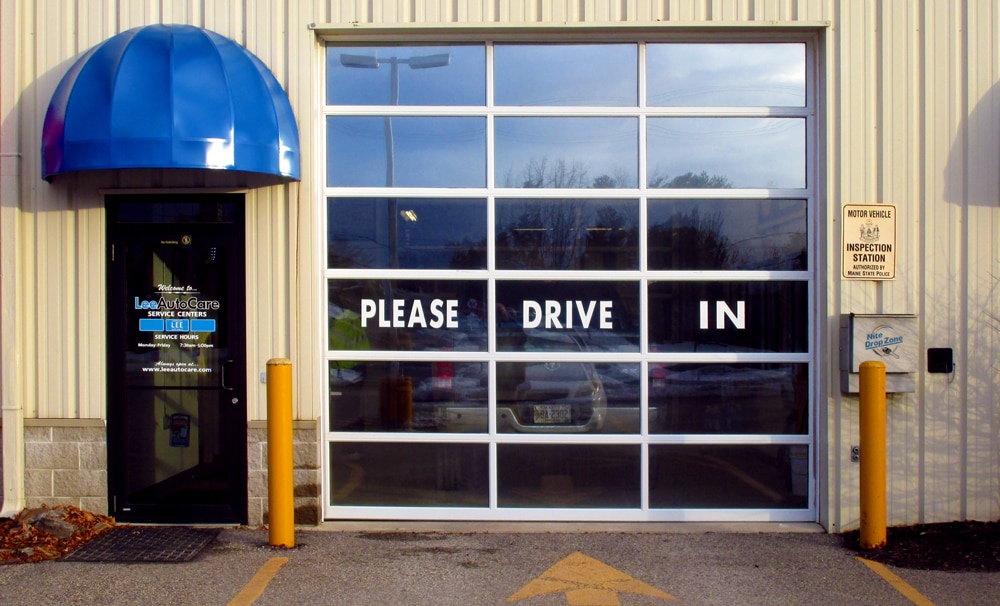 Auto Repair Service in Windham, Maine
At Lee Auto Care in Windham, we're reinventing the concept of a "Neighborhood Garage".  The simple idea that close by there is a place that can get you up and running and back on the road no matter what your issue and do it with compassion and caring. Your local repair shop might have state of the art equipment but how's the service? How well do they treat you? Are you a friend or a number? Everyone hopes a garage is competent, but let's admit it, we're usually quite skeptical.
Lee Auto Care has the necessary equipment to assess and repair issues with your vehicle, old or new. Our auto mechanics and staff stay up-to-date with the latest technology, but we don't let the computer get in the way of developing relationships with our customers. We're in the same neighborhood as you and we value your business AND your friendship.
Our auto repair center in Windham knows oil changes, batteries, brakes and tires are a staple for properly maintaining your vehicle, we also know that properly caring for your vehicle can be rather inconvenient. So, we get you in and out as fast as we can. We also know that general maintenance of your vehicle is not all that you need. Occasionally an issue will happen, cars are mechanical after all and mechanical things break down. Whether it's a minor issue like an alignment, tire rotation, replacing a headlight or you just need the check engine light investigated, we've got you covered. We also understand major issues happen, we've got your back there as well. Here at our Windham auto facility we can repair, fix or replace the big problems like transmissions, engine failure, electrical issues, and full brake replacement. For all of the auto issues you will face, large or small, no one will treat you, and your vehicle, better than Lee Auto Care. Call today or schedule your appointment online by filling our our form below. 
Schedule Service at Lee Auto Care Windham
Windham Service Hours
Monday - Friday

8:00am-5:00pm

Saturday - Sunday

Closed
Services Offered
Oil and filter change 
Replacement of engine and cabin air filters
Spark service
Drive belts
Timing belt 
Bulb replacement
Tire rotation
Tire balance
Alignments
Tire replacement
Transmission service
Differential service
Brake replacement and repair
Suspension repair
Steering repair
Engine repair
Transmission repair
Check engine light repair
Drivability diagnostics
Electrical repair
Complete auto detailing (car wash, exterior detailing, wash, wax, buffing, bug and tar removal,  interior detailing, vacuum, treat interior, shampoo carpet)