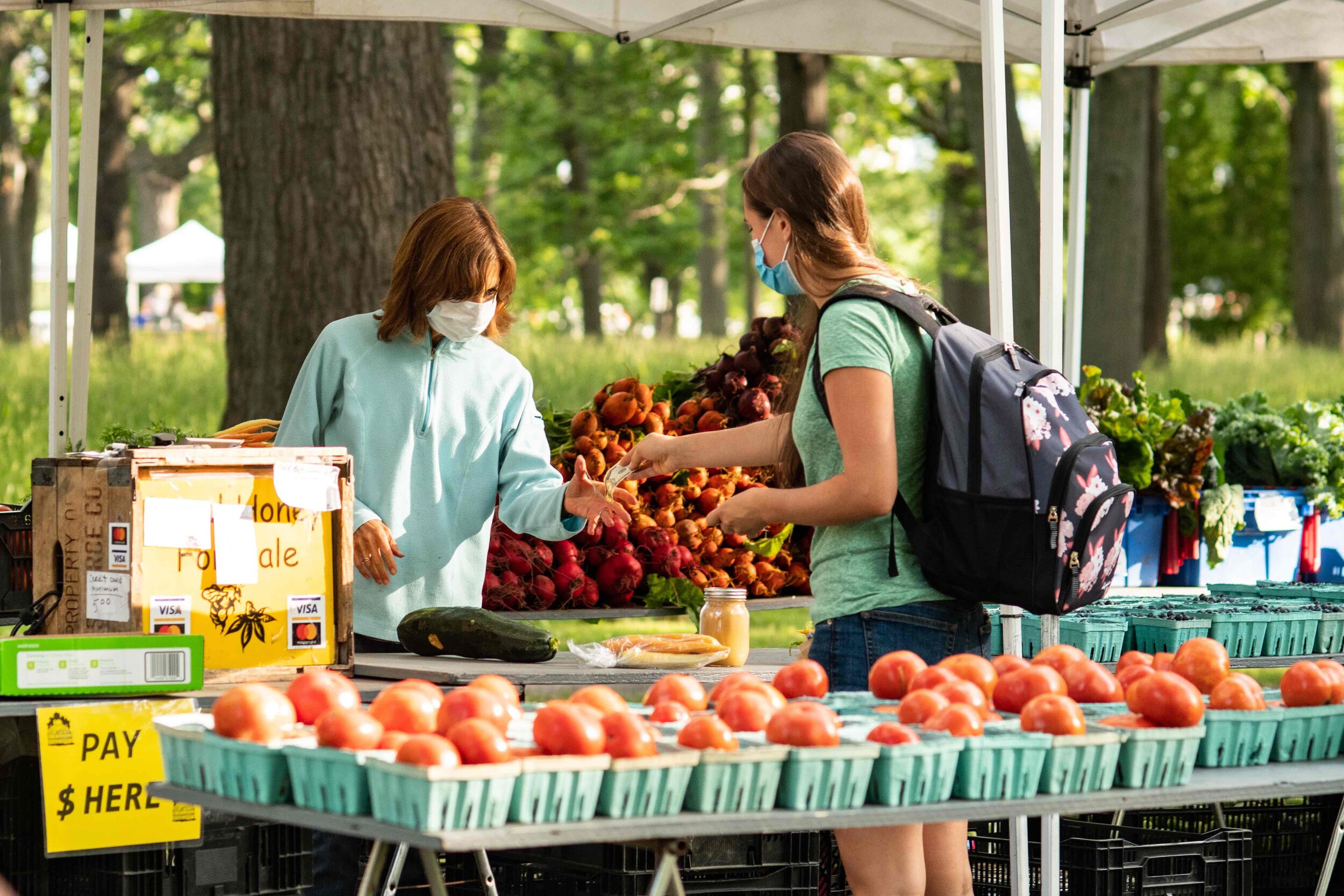 (Click for full list of MAINE FARMERS MARKETS)

Maine is lucky to have a vibrant community of local farmers, and Lee Auto Malls has a long history of offering our support to our farming community. Whether it is our ongoing sponsorship of the Maine Organic Farmers & Growers Association, the Maine Farmland Trust, or the Maine Federation of Farmers' Markets, Lee believes a strong culture of locally-sourced, sustainable farming is key to Maine's identity and its future.
Last year was a challenging one for Maine's farmers, just as it was for many other essential workers in our state. That is why Lee Auto Malls has dedicated more than $100,000 in 2021 to our LeeCares campaign and we offer our thanks and support to Mainers who met the pandemic challenge and persevered. Thus far, LeeCares has focused on Maine's wonderful health-care workers and teachers, and now we are giving farmers a much-deserved boost.
In partnership with the Maine Federation of Farmers' Markets, Lee purchased thousands of dollars in Farmers Market Vouchers. The vouchers are accepted at farmers' markets throughout Maine and were donated to Maine Public, which distributed them as part of their Spring Membership Drive.
Lee is proud to support Maine farmers, and we encourage everyone to visit their local farmers' market for a delicious taste of Maine!