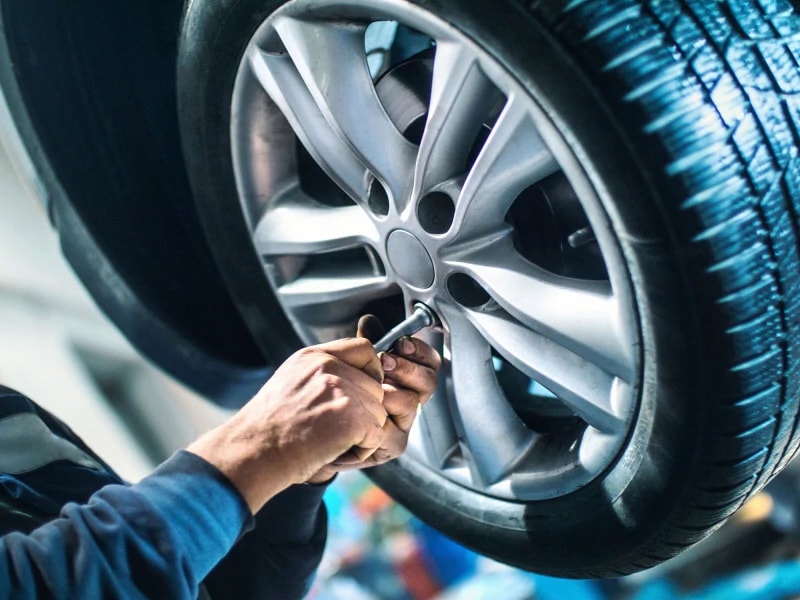 There are four "big" areas to consider for the ongoing maintenance and longevity of your vehicle - batteries, brakes, oil changes and tires. All are important and all can feel overwhelming when trying to choose the correct ones for your vehicle. 
Lee Auto Care makes it super easy. 
When it comes to the right tires for your Vehicle, Lee Auto Care in Norway carries a rather large selection of tire brands, allowing you to match the right tire to your vehicle. Finding the right tire can seem daunting so we help you select the correct tire for your vehicle and budget.
Tires are an essential part of your car, truck or SUV. In Maine, we have four distinct seasons and your tires need to adapt to each one.  Simple questions like do you go with all-wheel tires, or do you switch to snow tires, are questions that may seem difficult to answer, so we've got a great team to help you navigate these types of choices. Lee Auto Care's certified Vehicle technicians can help you decide which tires are the right fit for your Vehicle.
Our Tire Service includes the following:
Tire Rotation $24.95
Computerized 4-Wheel Alignment $89.50
Maintenance/balancing 4 tires $99
We offer the following to assist you in making the right decision:
Free Analysis of your current tires
No Charge rotations with purchase of any tires
No Charge alignment checks
Please add in anything else included
2 year road hazard warranty with qualifying tires